FDR Construction is a local owned and operated construction company specialising in fencing, retaining walls and decking. Available in Mangawhai, Warkworth, Wellsford & all surrounding areas.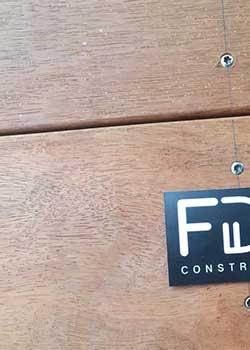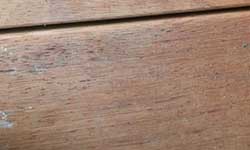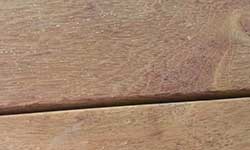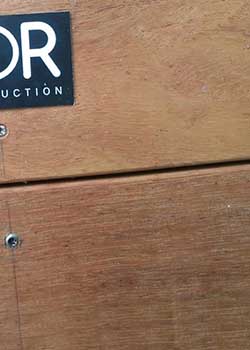 FDR Construction is a local owned and operated construction company specialising in fencing, retaining walls and decking. Available in Mangawhai, Warkworth, Wellsford & all surrounding areas.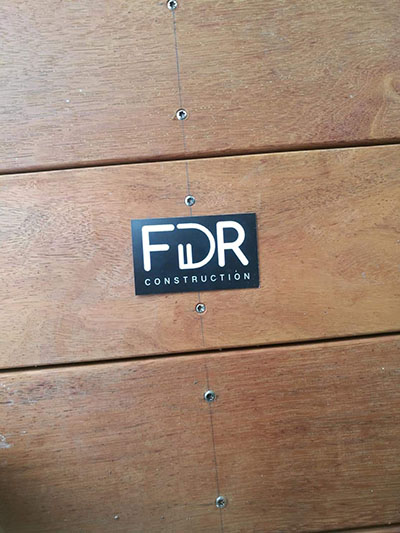 At FDR Construction we view fencing and retaining walls as being features of your outdoor space. Fencing will provide you with security and privacy while complementing your property and defining your boundary. Retaining walls can transform your property – adding levels, extending your usable property and keeping your yard from slipping away.
With indoor-outdoor flow being a priority for Kiwi homes, decks are a hugely popular addition. Decks can be constructed as an entrance or stepping stone into your garden, and there is a vast choice of materials to build them from. Our team are specialists in providing quality decking and all types of landscape construction, so contact us to develop your own place to relax and entertain.
If you're looking for a truly unique outdoor space, designed and made for you, FDR Construction can produce a solution to turn your dreams into reality. Looking for something custom designed, for a cutting edge, bespoke area? We can help you design your Pinterest inspired setting! Talk to us today about your upcoming project.
Get your

free

onsite quote
Get your
free

onsite quote
We recently engaged FDR Construction to finish our retaining wall, raised garden and rocks around the pond. We are extremely satisfied with our choice of contractors. We spent several weeks in the design phase where they presented multiple options for us to choose from. They are professional and very patient, and together, we continued to change and tweak the plans until we were completely satisfied with the layout and design of our above construction. The progress meetings were always productive and never rushed. We appreciated the frequency and availability of the meetings as well. We were beyond excited to start the construction phase of our project. I highly recommend FDR Construction – they are outstanding.
Sam constructed all the wooden fencing around my property including the installation of two gates and a letterbox. Much care was taken throughout the work and communication was excellent. I highly recommend Sam's workmanship and all at a very good price. Such a pleasure to deal with these friendly and amiable guys.
FDR construction built at deck, fence and an attached planter for me prior to Christmas 2018. I can highly recommend Sam Stansfield and his crew. We had so many positive comments from friends and family over the summer, as we 'lived' on our new deck. Sam was easy to communicate with, had good ideas, was very reasonably priced (competitor's quote almost twice the price) and he got the job done on time. Cheers Sam!
As an owner of a property at Mangawhai Park I highly recommend FDR Construction for the work he carried out on erecting our boundary fence. He carried out his work in a very professional way and the price and time he took to complete the work was excellent.
FDR Construction: Premier Deck and Fence Builders in Matakana





Welcome to FDR Construction, where we transform outdoor spaces into functional masterpieces. As the leading deck and fence builders in the Waipu and surrounding areas, we pride ourselves on delivering top-notch craftsmanship tailored to the unique needs of our clients. Whether you're in Mangawhai, Waipu, Matakana, Omaha, or Warkworth, our team is dedicated to bringing your vision to life.





Expert Decking in Matakana, Waipu, Omaha and Beyond





A deck is more than just an extension of your home; it's a space where memories are made. At FDR Construction, we understand the importance of creating a deck that's not only durable but also aesthetically pleasing. Our decking services in Warkworth have garnered rave reviews, and we're thrilled to offer the same level of expertise to residents of Waipu, Matakana, Omaha, and Warkworth. Whether you're envisioning a cosy space for family barbecues or a sprawling deck for entertaining, our deck builders will ensure your vision becomes a reality.





Fencing Solutions Tailored to Your Needs





A fence does more than demarcate boundaries; it adds character to your property. As the go-to fence builders in Omaha, Waipu, Matakana, and the surrounding areas, FDR Construction offers a range of fencing solutions designed to enhance both security and aesthetics. From classic picket fences to modern metal designs, our fencing in Omaha and Warkworth is a testament to our commitment to quality and innovation.





Why Choose FDR Construction?
Local Expertise

: As local deck and fence builders, we understand the unique challenges and opportunities presented by the Northland climate and landscape. This local expertise ensures that every project we undertake is not only beautiful but also built to last.

Custom Solutions

: We believe that every property is unique, and our solutions reflect this belief. Whether you're seeking decking in Matakana or fencing in Waipu, our team will work closely with you to design a solution that reflects your style and needs.

Commitment to Excellence

: Our reputation as the premier deck builder in Omaha and fence builder in Warkworth is built on a foundation of excellence. From sourcing the best materials to employing the latest construction techniques, we leave no stone unturned in our quest for perfection.

Transparent Pricing

: At FDR Construction, we believe in transparency. Our clients in Waipu, Matakana, and beyond can vouch for our honest pricing, with no hidden costs or surprises.
Experience the FDR Difference





Decking and fencing are investments, and at FDR Construction, we ensure you get the best return on your investment. Our team of skilled craftsmen is passionate about what they do, and this passion is evident in every project we undertake. From the initial consultation to the final touches, we ensure the process is seamless and enjoyable.





So, if you're in Mangawhai, Waipu, Matakana, Omaha, or Warkworth and are looking to elevate your outdoor space with expert decking or fencing, look no further than FDR Construction. Experience the difference of working with a team that values quality, integrity, and customer satisfaction above all else. Contact us today and let's transform your outdoor space together.
Looking for the best Fencing contractors & deck builder in Mangawhai? FDR construction Ltd is one of your best choice. Fence & Deck builder Omaha. FDR construction is one of the best builders in Mangawhai, if you need a reliable builder Managwhai to help you with fencing, deck or retaining walls, FDR is your best choice.